The Nashvillains
About
Troy Johnson
Troy Johnson has been a professional singer and songwriter in Nashville for more than 20 years. During that time he's been a staff writer at Sony/ATV, Warner Bros and various independent publishers acquiring cuts on major and indie artist's alike including Keith Urban( The Ranch), The Dixie Chicks, and James Taylor who all recorded "Some Days You Gotta Dance". His other cuts include "If Only" by Trace Adkins", "Getaway Car" by Thompson Square and "Back On A Dirt Road" by Montgomery Gentry to name a few. One of the "go to" guys in Nashville, Troy has lent his voice to major label albums like Adkins' "More", Sara Evans "Restless", on a song titled "Tonight" in which he co-penned with veteran writer Bonnie Baker, Martina McBride's "Martina" and others in addition to singing countless demos for other songwriters in town and abroad. In 2003 he released his own independent record called "12". Charting with his songs "Fingertips" and "Airplane" he started out touring "open mics" and coffee houses and by the end of that eight month run he was playing 10,000 seat theaters, clubs and festivals opening up for Los Lobos and Hootie and The Blowfish. Troy has toured extensively and shared the stage with top Nashville Songwriters and music icons such as Pam Tillis and Billy Ray Cyrus along with playing guitar and supplying background vocals for major label acts including Steve Holy's Blue Moon Tour featuring Holy's hit song "Good Morning Beautiful". In 2006 Troy decided to get off the road and concentrate more on his writing, career and family. Since 2015 he's enjoyed a co-venture with an independent publishing company, A Million Midnights Music, where he continues to write today.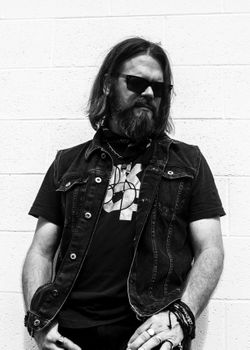 Brett Boyett
Before, and leading up to his work with the Nashvillains band, Brett Boyett has developed a well earned reputation as a composer, songwriter, multi-instrumentalist and music producer with hundreds of credits in film, TV, and major recording artists.
Most recently Brett was the Executive Music Producer and Composer on the highly acclaimed feature "Forever My Girl," released in 2018 thru Lionsgate affiliate Roadside Attractions. Brett wrote and produced 14 of the songs on the highly acclaimed soundtrack. He has been able to produce such major recording artists as Travis Tritt, Josh Turner, Lauren Alaina, Phillip Sweet (Little Big Town), Dan Tyminski, Mickey Guyton, Canaan Smith, and Alex Roe (Star of the film).
Brett was lucky enough to write Cassadee Pope's hit single, I Am Invincible. He also wrote Drake Bell's (Nickelodeon's Drake & Josh, Surfdog recording artist) single from his long-awaited album Ready Set Go, called Bitchcraft. Other artist writing and/or producing collaborations include Kimberley Locke (American Idol, 1 co-written and produced track), Risa Binder (co-writer on her first single Paper Heart), etc.
He has had various music placements on Nashville (ABC), The Young and The Restless (CBS) (nominated for Emmy's by show), Friday Night Lights (NBC), Oprah, Cold Case (CBS), Dateline NBC, and has contributed music or has worked on Everybody Loves Raymond (CBS), Center of the Universe (CBS), Yes Dear (CBS), and many more TV series. He has written score or songs for many other feature films including Mr Right (feature song, starring Anna Kendrick and Sam Rockell), Bad Kids Of Crest View Academy (first credit song, starring Gina Gershon, Sean Astin, and Drake Bell), The Watch (starring Ben Stiller), Texas Chainsaw 3D, Moola (Don Most), The Hot Flashes (starring Brooke Shields), and for children's films, Harley's Hill (Christopher Atkins), and About Scout (starring Ellen Burstyn, Danny Glover, Nikki Reed), etc.
His band Totsy, for which he is the co-creator, co-writer and producer, took him on a 22-city tour opening for The Brian Setzer Orchestra in late 2012. Totsy's record and single "Radio Girl" can be heard at listening kiosks inside every SPRINT store throughout the U.S. Totsy is also featured in promotions with HD Radio, DTS surround sound, and TIME WARNER CABLE.
After graduating from Southern Methodist University in Dallas, Brett began his songwriting and career as a musician in bands in Texas, before further honing his writing skills when he moved to Nashville and later New York, where he won three of ASCAP's songwriting competitions including — the Demo to Deal, Advanced Songwriter Workshop, and the ASCAP Mentorship Program. He now makes his home in Nashville with his son Barrett, daughter Bonnie Lee, and dog Buddy.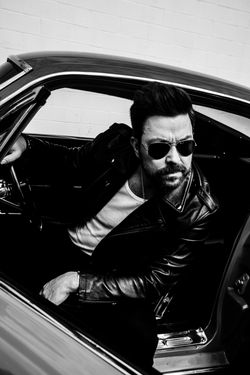 Scott Lindsey
Scott Lindsey is a well-respected Singer/Songwriter with songs recorded by the likes of Kevin Costner & Modern West, The Bellamy Brothers, and Black Stone Cherry. His "You Only Call Me When You're Drunk" spent some time in the Top 40. He has performed on some of the most well-known and legendary stages such as The Wildhorse Saloon (Nashville), Billy Bob's Texas, and The Bluebird Cafe (Nashville), with a wide variety of artist from Jason Aldean to Insane Clown Posse among many others. Along with many performances Scott has been seen on National TV shows such as WGN MID DAY (Chicago), and GOOD DAY Tampa.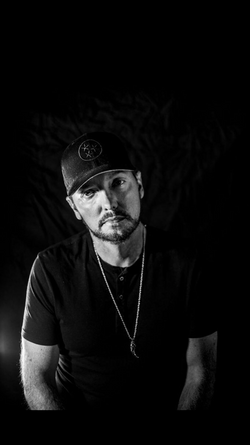 Shop
All new merchandise available now
Contact
Send a message to the Nashvillains